Represented in North & South America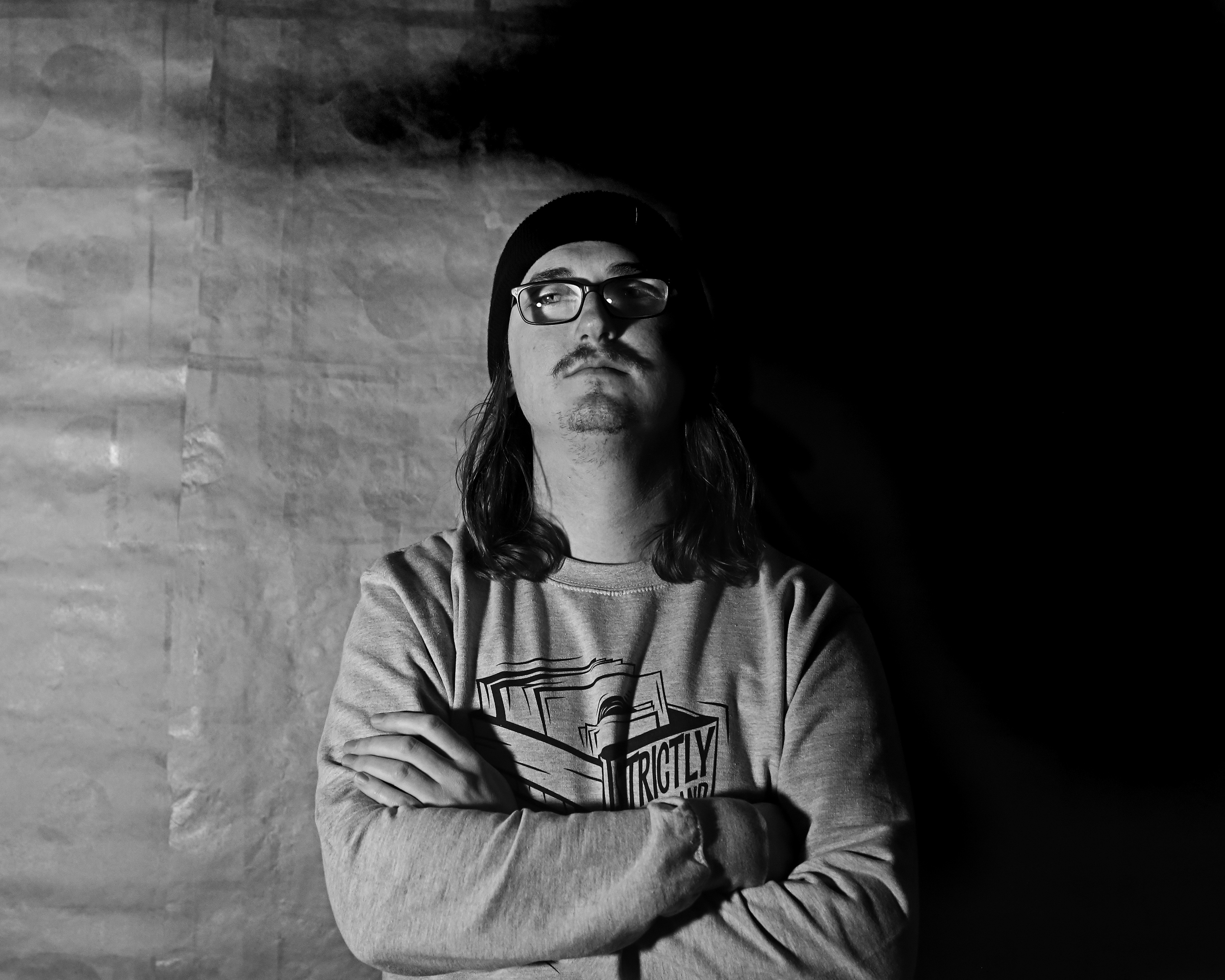 Blind Prophet is native-Long Islander Joseph Burns. He first appeared on the bass music scene in May 2010 with a string of digital releases on labels like L2S Recordings, Car Crash Set, and DubKraft Records. In March of 2016 though he secured his first vinyl release on Portland, Oregon's ZamZam Sounds – establishing himself as an up and coming producer in the world of dub. 2017 will see more material from BP being released on wax, with music forthcoming on Archetype Records, Moonshine Recordings, and Alphacut. Along with his steady dosage of releases and rising popularity he's performed in the United States, Canada, and Europe, playing alongside people like Joe Nice, Truth, J. Robinson, and Compa. Burns also hosts a monthly radio show on transit.fm which airs every second Wednesday from 6-7:30pm EST.
In addition to his solo efforts, Burns is one half of Folding City with Ben Ulis (Self Evident). Although they've worked together prior to forming the project, Folding City was 'officially' created in 2015 after the two friends realized that the music they were making warranted the creation of a new project. Individually, Burns and Ulis' solo productions are quite different from one another – with Self Evident showcasing his intense, dancefloor-orientated take on Grime, Dancehall, and Footwork while Blind Prophet is known for his reflective and melodic Dub, Garage, and productions kicking at 130 BPM. When the two producers come together though they are able to meld all of their influences into something truly unique.
RELEASES:
2017 – Joint Forces Pt. 3 [Moonshine Recordings]
2017 – Save This World / Lion's Rights [Archetype Records]
2017 – Folding City – On Point / Museling [Through These Eyes Records]
2016 – Folding City – Ice Riddim EP [TUBA]
2016 – Formation / Horizon [ZamZam Sounds]
PLAYED ALONGSIDE:
Joe Nice, Beneath, Dusk + Blackdown, Archie Pelago, Wen, Self Evident, VVV, HxdB, Compa, Beneath, Parris, Alien Pimp, Krueger, FBOM, True Nature, Policy, Outlaw Producer
SUPPORT FROM:
Mary Anne Hobbs, Dusk + Blackdown, Wen, Distance, B. Traits, BunZer0, Mumdance, Rinse FM, BBC Radio 1, SUB.FM, RWD.FM
PRESS:
Exclusive Free Download with Fat Kid on Fire
Truants Recommended Listening : Blind Prophet & Hirshi "Sunset" 12″
Exclusive Mix for Hyponik
The Dankle's Label Spotlight : South Fork Sound
XLR8R Focus
Percussion Lab