Represented North & South America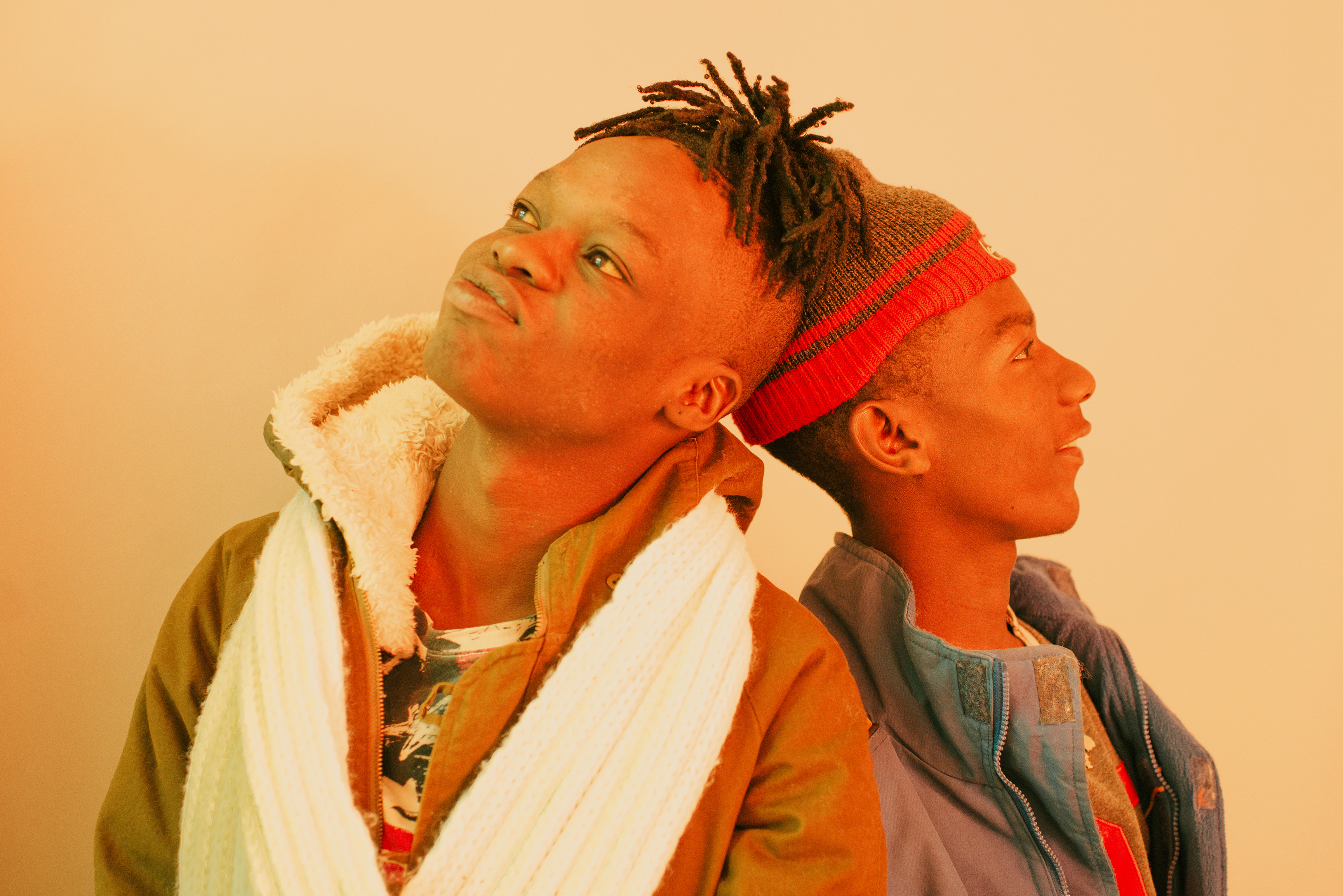 Photo: Kasia Zacharko
MCZO (Ibrahim Mfaume Mwafyaga) (born November 14, 1999) and DJ DUKE
(Nassoro Rajabu Ally) (born May 14, 1996) are Singeli artists from the Mburahati neighborhood of Dar es Salaam.
DJ Duke is the founder of Pamoja Records, once of the central studios responsible for recording Singeli artists in Dar es Salaam. MC's associated with his studio include MCZO, Dogo Kidu, Dogo Lizzy, Dogo Paso, Kashiwashi, MC Manyota. The studios work has been covered in international publications about the Singeli scene including a recent Guardian article. Dj Duke rose to prominence in Tanzania as the producer of MCZO, one of the most successful MC's in the underground Singeli scene who frequently fills football pitches of crowds for his shows.
MCZO & Duke rose to international fame following their debut on the global online music broadcasting platform BOILER ROOM at the 2019 Edition of acclaimed East African Music Festival MTN Nyege Nyege. They got their first international booking at CTM FESTIVAL for adventurous music in Berlin 4 in February 2019 at world acclaimed club Berghain.
Shortly after their debut performance in Europe, DJ Duke released his Debut full length album on Vinyl and digital formats on Uganda's Nyege Nyege Tapes label. The album has received rave reviews from a number of platforms including Pitchfork , The Wire , DJ Mag and featured appearances from other Pamoja Records affiliated MC's including MCZO.
In May 16 2019, Singeli will for the first time be performed to US audiences atthe Red Bull Music Festival in New York. The announcement received press coverage from major US music publications including Rolling Stone , and
Billboard with DUKE and MCZO acting as ambassadors for the scene.
RELEASES:
PRESS:
FACT: DUKE crafts "hip hop singeli" on new album for Nyege Nyege Tapes
Pan African Music: Nyege Nyege Tapes announces releases from Nihiloxica and DUKE
RA: Nyege Nyege announces new releases from Slikback and DUKE
The Economist: The Changing Face of Electronic Music
Forced Exposure: Duke
WIRE: Stream Nyege Nyege Tapes' forthcoming release
The Guardian: 'This cuts across society': how singeli music went from Tanzania to the world
FACT: CTM Festival 2019 Review