Represented in North and South America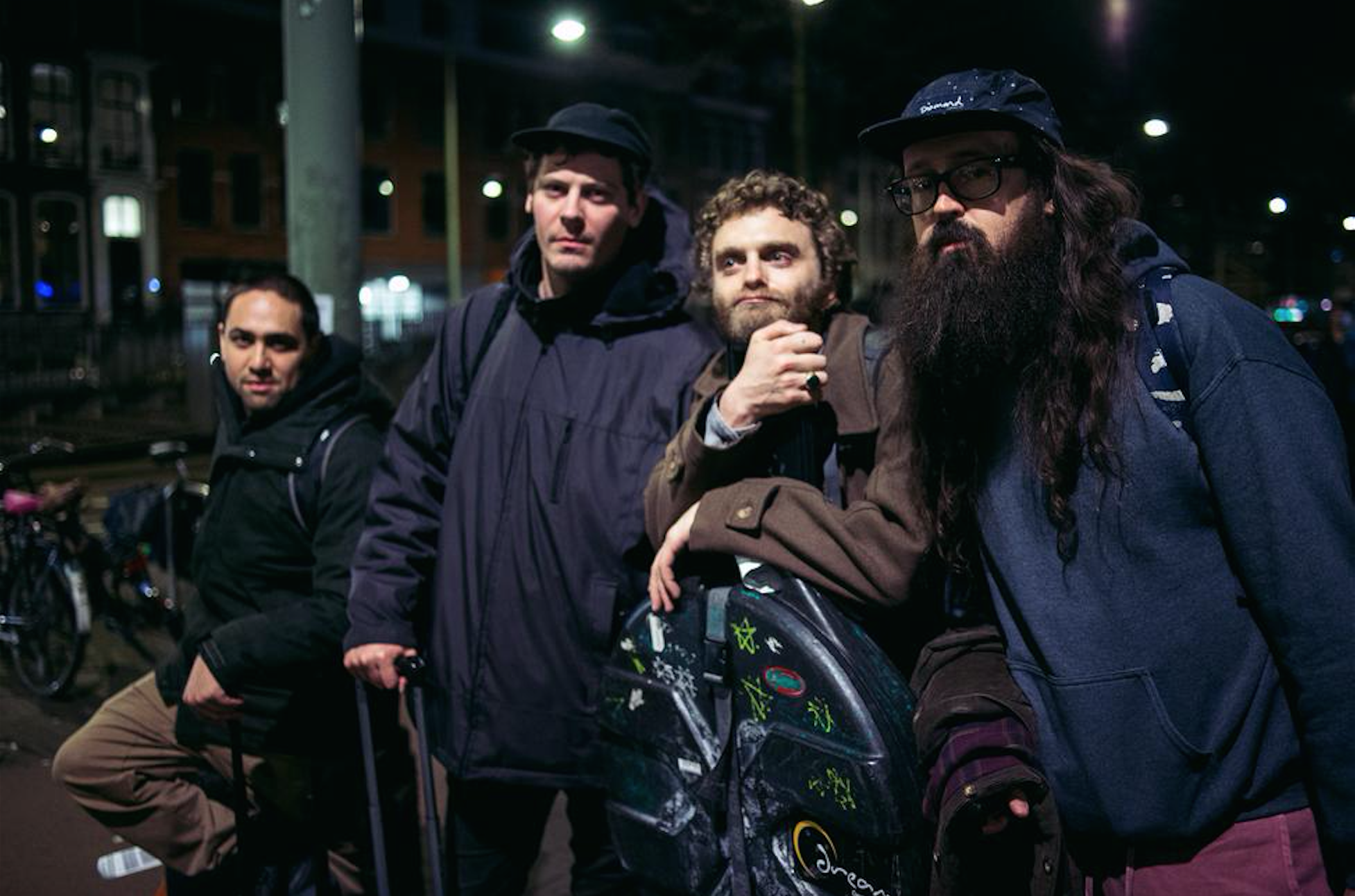 Seminal New York ensemble ZS was founded in 2000 and has existed in several iterations, with a current quartet formation of Sam Hillmer, Patrick Higgins, Michael Beharie, and Greg Fox. While their music has been variously categorized as no-wave, brutal-prog, and post-minimalist, ZS is primarily concerned with making music that challenges the physical and mental limitations of both performer and listener. Manipulating extended technique, unique instrumental synthesis, and near telepathic communication, Zs aims to create works that envelop the listener and unfold sonically over time, evoking unspoken past, present, and future rites and ritual.
In the immediate aftermath of their critically acclaimed album 'Xe', ZS is developing a new record of material and fostering a series of exciting collaborations. ZS' new work is predicated on their 'near telepathic' group playing, developed during years of hard touring. In addition to new collaborations with Arto Lindsay, visual artist Tauba Auerbach, and director Miles Joris-Peyrafitte in addition to continued collaborations with in-house projectionist Laura Paris, ZS is currently planning the roll out of a new record.


\
RELEASES:
2015 – Xe
2013 – Grain
2012 – Score – The Complete Sextet Works 2002-2007
PRESS:
New York Times piece
'Xe' featured on NPR
'Xe' featured on Rolling Stone's 'Best Avant Albums of 2015'
Pitchfork reviews 'Xe'
FACT interview
NOISEY feature
The New Yorker show feature
PERFORMED AT:
Northside Festival, Big Ears Festival, Hopscotch Festival, Unsound Festival, Rewire Festival, National Sawdust w/ Tyondai Braxton, Paula Cooper Gallery for Tauba Auerbach, Donau Festival