Represented North America
– also available featuring Rozay Labieja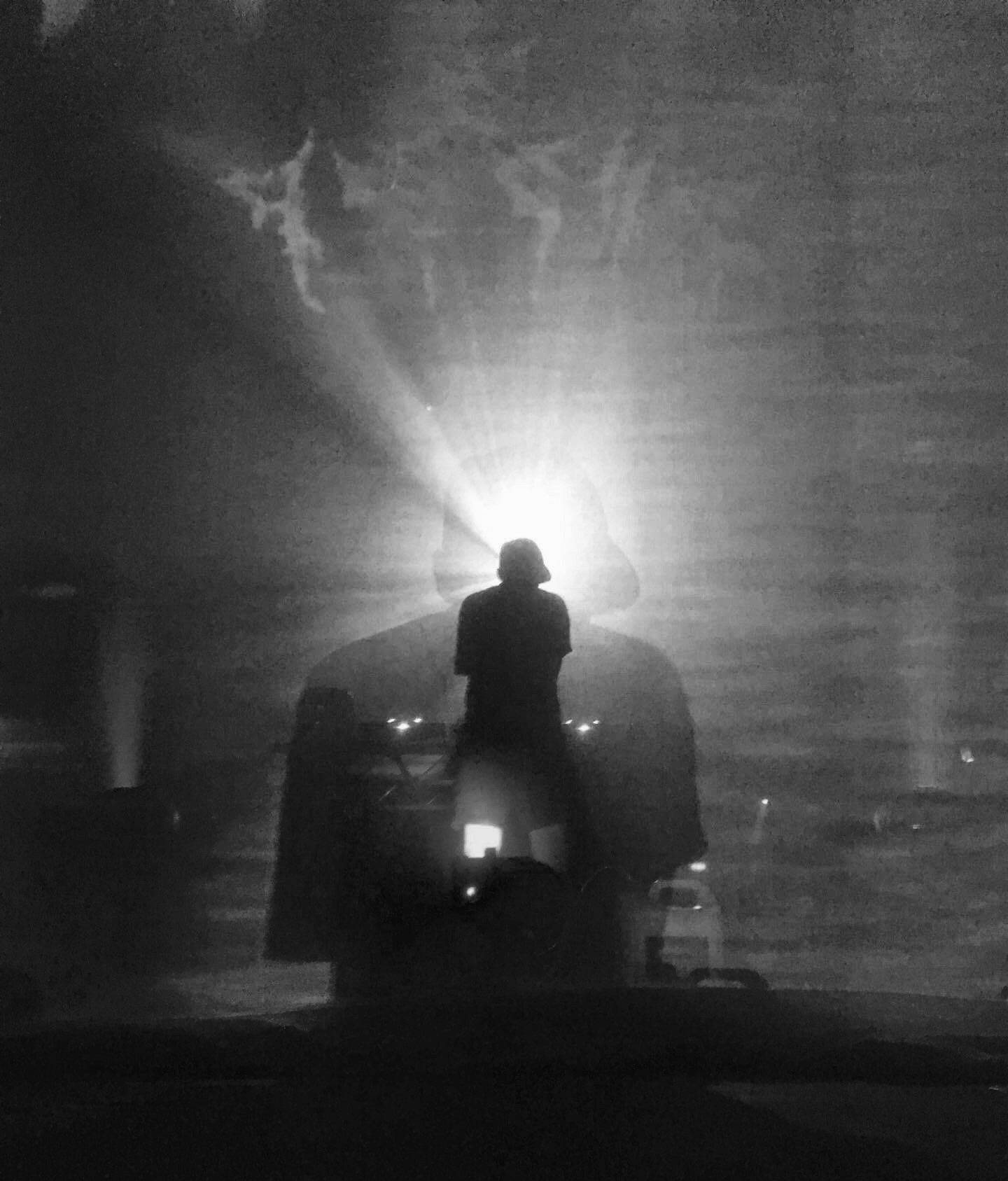 Celestial Trax is a producer, composer and DJ. Dividing his time between Brooklyn and Europe, the multi-instrumentalist has crafted a unparalleled voice within the club scene and electronic music landscape. The artist's sound – a mixture of ceremonious, psychedelic, and heavy hitting – is traceable across his myriad of productions, as well as his live and DJ sets.
After releasing two EPs with NYC's Purple Tape Pedigree and a trilogy of EPs for Rinse, his debut full-length – Nothing Is Real, is an arresting evolution from his previous work. Released on PTP in the fall of 2017, the album moves into a surreally daedal and undefinable sonic realm, psychedelia and electro-acoustic compositions.
He frequently collaborates with fellow artists. The four-track compilation – Thru Our Eyes Vol. I features Jay Boogie, Quay Dash, Dai Burger and Rozay Labeija. The EP was released on NYC's Escape From Nature; label founder and producer Orlando also collaborated on the project. 2016 saw the release of two EP collaborations between Celestial Trax and House of Labeija's Rozay: New Flesh [PTP] and Roaches [Loveless Records // Materia]. Celestial Trax and the MC / vogue artist also performed live for Boiler Room in New York, MoMA PS1 Warm Up, and at SXSW the same year.
Celestial Trax has toured extensively in Europe and the U.S., including appearances on Boiler Room and at SXSW. In 2016, he designed the soundscape for The Bug, a LACTIC Incorporated fashion performance, wrote and performed a live electronic score to Jan Švankmajer's ALICE (1988) for Loveless Records, and produced the soundtrack for queer slasher film, The Killer Unicorn (2017).
"'I Can Do That Too', from the New Flesh EP, features Roosevelt on the mic and a mean tresillo shuffle, all wrapped up in an overarching sense of threat. It's a haunting take on ballroom MCing and a reminder of how fertile the New York underground has been lately." FACT Magazine • The 25 best club tracks of 2016
"Celestial Trax is still one step ahead, unflinching in his quest to create the undefinable. But these days the palette has changed and his tracks have evolved, become even more WTF?! and, most importantly, have dived right off the deep end, a full-scale immersion in that imagined dystopia." Mixmag
"Celestial Trax continues to move away from the constraints of traditional club form and function, segueing into compellingly murky sonic territory. The EP's fragmented structures are steeped in subtle shades of light and dark that will cement Celestial Trax's position at the vanguard of a new generation of producers reformulating the DNA of the current club music landscape." Dummy
RELEASES:
2017 – Nothing Is Real [PTP]
2016 – From The Womb EP [Purple Tape Pedigree]
2016 – New Flesh EP w/ Rozay Labeija [self release]
2016 – Thru Our Eyes w/ Orlando Volcano, Dai Burger, Quay Dash, Jay Boogie + Rozay Labeija [EFN]
2016 – Roaches EP w/ Rozay Labeija [Materia]
2015 – Ride Or Die [Purple Tape Pedigree]
2015 – Stargate EP [RINSE]
2015 – Tonicity EP [self release]
2015 – Vaxxilate [RINSE]
2014 – Paroxysm [RINSE040D]
2013 – INNER GODS, FALSE ICONS [self release]
2013 – HIGHER FREEDOM [self release]
2013 – SOLVE + COGUALA [self release]
PERFORMED ALONGSIDE:
Princess Nokia, Kode9, Louisahhh, Fatima Al Qadiri, Brodinski, Jlin, , MikeQ, Juliana Huxtable, Slackk, Rabit, Jubilee & more
PRESS:
Inverted Audio Interview + Mix
Vinyl Me Please Reviews Nothing Is Real
CT Shares His Influences With The Ransom Note
Self Titled Premieres "Manifest of Delusion"
Boomkat Reviews Nothing Is Real
FACT Mag Shares "Crushhh" From Nothing Is Real LP
Resident Advisor Announces Nothing Is Real LP For PTP
Thump Cover Roaches EP with Rozay Labeija
FACT Mag Pens Rozay Collab "I Can Do That Too" Top Club Track of 2016
The FADER Premieres Roaches EP w/ Rozay Labeija
Hyponik First Listen "Got The Body Out" Feat. Rozay Labeija + Dai Burger
Fact Premieres "Thru Our Eyes" EP
Tiny Mixtapes Premieres "From The Womb" EP
Mixmag Premieres "Together" off the "From The Womb" EP
Hyponik Reviews "From The Womb" EP
Dummy Mag Premieres "Bleed Wiv Me"
Fact Mag Premiers New EP "From The Womb" on PTP
FACT Mag Debuts "I Can Do That" ft. Roosevelt
The FADER Premieres Celestial Trax's video for "KDH"
RA Reviews Celestial Trax's "Vaxillate" EP for Rinse
FADER Reviews Celestial Trax's "Stargate"
RBMA Radio Culls Celestial Trax For A Special Mix
Interview with Creator's Connect
Celestial Trax FACT Mix
Rinse Debuts "Paroxysm" EP
FACT Mag 10 Artists You Need To Know 2014
Mixmag Guide: Fresh Bass Mutations
FACT Playlist 10 Picks of the Week
Celestial Trax & Geng Grizzly Stay Fresh Out The Box
Passion of the Weiss July Grime Wrap Up
Celestial Trax Mix for Do The Astral Plane