Represented Worldwide
– also available featuring Rozay Labieja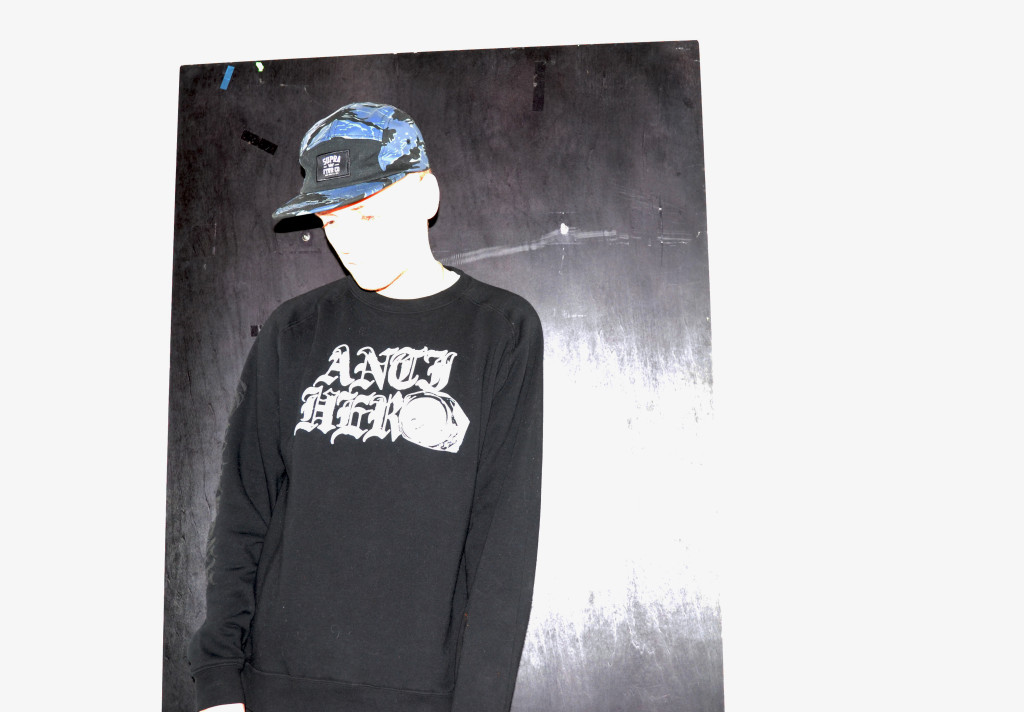 Brooklyn, New York, based Celestial Trax has honed a beautiful and cryptic sound, where melodies wrap like blown glass around a skeleton of diamond-hard drums and sub-bass. His recent Vaxxilate EP [Rinse] nods towards the dance floor while simultaneously inviting a retreat into the self-contained space of headphones. His unique sound can recall a haunted spectral electronic beauty, charged with minimalist grime and the substantial sound system rattling bass.
Inspired by raw and gritty aesthetics in club music – whether grime and early jungle, or Chicago street sounds like juke and drill – Celestial Trax's music is, he says, "all about capturing and harnessing an energy. Using a feeling or aesthetic to create an experience and evoking something within." Celestial Trax feels like a self-contained universe in its own right, with each track evoking a conflicted range of emotions: isolation and harshness interlaced with moments of beauty and elation.
Moving to New York from London, UK, in 2014 – where he is signed to the seminal label and radio station Rinse FM, Celestial Trax has since established himself as one of the key figures in the emerging new club music scene. 2015 saw a number of diverse releases from Celestial Trax, collaborations with rappers and singers from both sides of the Atlantic, as well as him joining the New York label/taste makers Purple Tape Pedigree. 2016 will see Celestial Trax adding more live elements to his sets, further collaborations with vocalists and performers and continuing to push boundaries as a producer and as a DJ.
RELEASES:
2013 – INNER GODS, FALSE ICONS [self release]
2013 – HIGHER FREEDOM [self release]
2013 – SOLVE + COGUALA [self release]
2014 – Paroxysm [RINSE040D]
2015 – Ride Or Die [Purple Tape Pedigree]
2015 – Stargate EP [RINSE]
2015 – Tonicity EP [self release]
2015 – Vaxxilate [RINSE]
2016 – From The Womb EP [Purple Tape Pedigree]
2016 – New Flesh EP w/ Rozay Labeija [self release]
2016 – Thru Our Eyes w/ Orlando Volcano, Dai Burger, Quay Dash, Jay Boogie + Rozay Labeija [EFN]
2016 – Roaches EP w/ Rozay Labeija [Materia]
PERFORMED ALONGSIDE:
Princess Nokia, Kode9, Louisahhh, Fatima Al Qadiri, Brodinski, Jlin, , MikeQ, Juliana Huxtable, Slackk, Rabit, Jubilee & more
PRESS:
Thump Cover Roaches EP with Rozay Labeija
FACT Mag Pens Rozay Collab "I Can Do That Too" Top Club Track of 2016
The FADER Premieres Roaches EP w/ Rozay Labeija
Hyponik First Listen "Got The Body Out" Feat. Rozay Labeija + Dai Burger
Fact Premieres "Thru Our Eyes" EP
Tiny Mixtapes Premieres "From The Womb" EP
Mixmag Premieres "Together" off the "From The Womb" EP
Hyponik Reviews "From The Womb" EP
Dummy Mag Premieres "Bleed Wiv Me"
Fact Mag Premiers New EP "From The Womb" on PTP
FACT Mag Debuts "I Can Do That" ft. Roosevelt
The FADER Premieres Celestial Trax's video for "KDH"
RA Reviews Celestial Trax's "Vaxillate" EP for Rinse
FADER Reviews Celestial Trax's "Stargate"
RBMA Radio Culls Celestial Trax For A Special Mix
Interview with Creator's Connect
Celestial Trax FACT Mix
Rinse Debuts "Paroxysm" EP
FACT Mag 10 Artists You Need To Know 2014
Mixmag Guide: Fresh Bass Mutations
FACT Playlist 10 Picks of the Week
Celestial Trax & Geng Grizzly Stay Fresh Out The Box
Passion of the Weiss July Grime Wrap Up
Celestial Trax Mix for Do The Astral Plane