Represented North + South America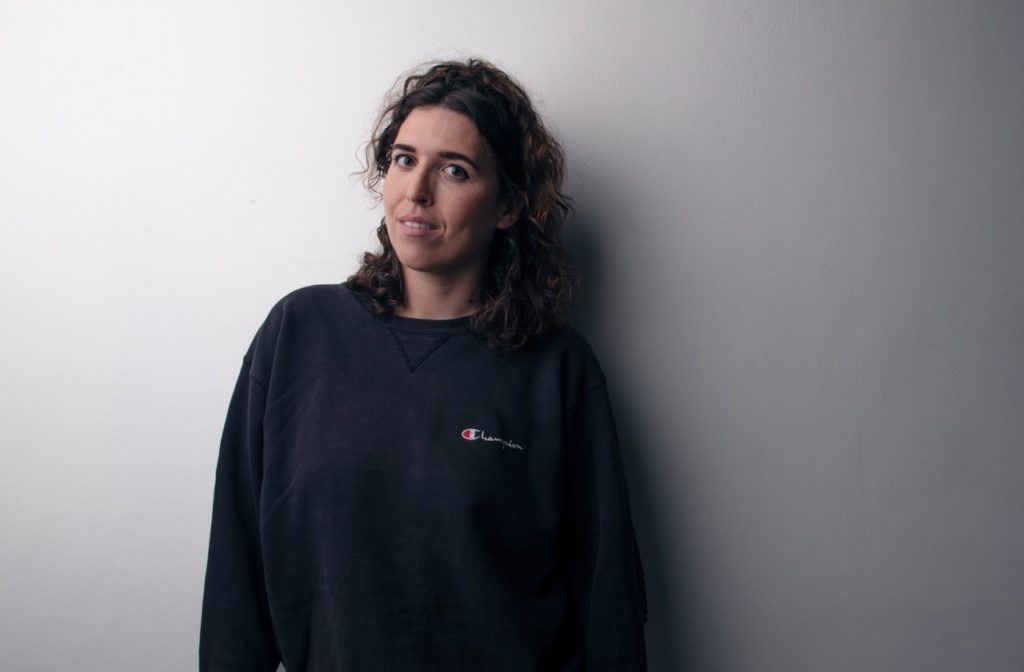 Mina began DJing and producing whilst at University in Leeds in 2012, she made a name for herself playing at venues around the city.  Mina's music is predominantly inspired by sounds from Africa, the Caribbean and South America, and in December 2014 she made her first trip to Ghana to carry out research at the Universities of Accra and Winneba, and collect field recordings. In early 2015 Mina moved to London where she began her monthly residency at Radar Radio, establishing a wide listener base and playing a range of forward thinking music from around the world. Mina also set up her club-night and collective Boko! Boko! as a gender-inclusive party showcasing a range of upcoming talent from the UK and Europe. Mina's first release was a collaboration with Italian artist Lorenzo BITW called 'Tombura,' on Los Angeles label Friends of Friends Music in June '15. In December '15 Mina travelled to Freetown, Sierra Leone to volunteer for the media arts charity WAYout Arts, teaching music production and keyboard. She also collaborated with local artists, and the tracks were signed to Portuguese imprint Enchufada, who released her acclaimed debut 'Kabala' EP in June '16. During that year Mina also began touring internationally, with gigs in Lisbon, Paris, San Sebastián, Oslo & Mexico City.
She also regularly performs at venues around London and the UK, including Manchester, Brighton, Norwich and Bristol. Her music has been supported by renowned international DJs and tastemakers such as Toddla T, Nina Las Vegas, Julie Adenuga and Jamz Supernova. Mina returned to Accra in January 2017 to collaborate with local artists for her second critically acclaimed EP "Sentah" for Enchufada, working with some of Ghana's most exciting musicians including Bryte and Gafacci. "Sentah" received a 3.9/5 review in Resident Advisor and regular radio play on BBC Radio 1, 1Xtra and Beats 1. Mina has continued to tour internationally throughout 2017 with headline shows in Milan, Barcelona, Amsterdam, Gran Canaria and Prague. In August she made her debut on the global media platform Boiler Room, and the video has been watched over 225,000 times on Facebook. This year Mina has also been awarded a prestigious grant from the PRS Foundation, funding her return to Ghana in November 2017 to write and record her debut album.
RELEASES:
2017 – Sentah [Enchufada]
2016 – Kabala EP [Enchufada]
2016 – Satellite EP [Self Released]
PRESS:
Resident Advisor reviews "Sentah"
Fact Mag Reviews "Kabala" EP
Fact Mag Producers To Watch Feature
Hyponik Premieres "Mama" Off "Satellite" EP
"Get Busy" Remix Featured in Fact Mag For Club Use Only
"Medasse VIP" Featured in Fact Mag For Club Use Only
"Tombura" Featured in Fact Mag For Club Use Only
Clash mix
Track premiere of "Make Money"
Dummy premiere of "Make Money" remix
Mixmag review of Satellite
"Sentah" featured in RA 'May's best music'
"Sentah" included in Dazed digital playlist
Hyponik feature
Australian press feature
Spanish press feature
High Snobiety video premiere of "Boing"
French press feature / track premiere
Hyponik mix
Satellite premiere
Complex Best Mixes of the Week
Sound and Silence interview
Feature on Boko! Boko!