Represented in North + South America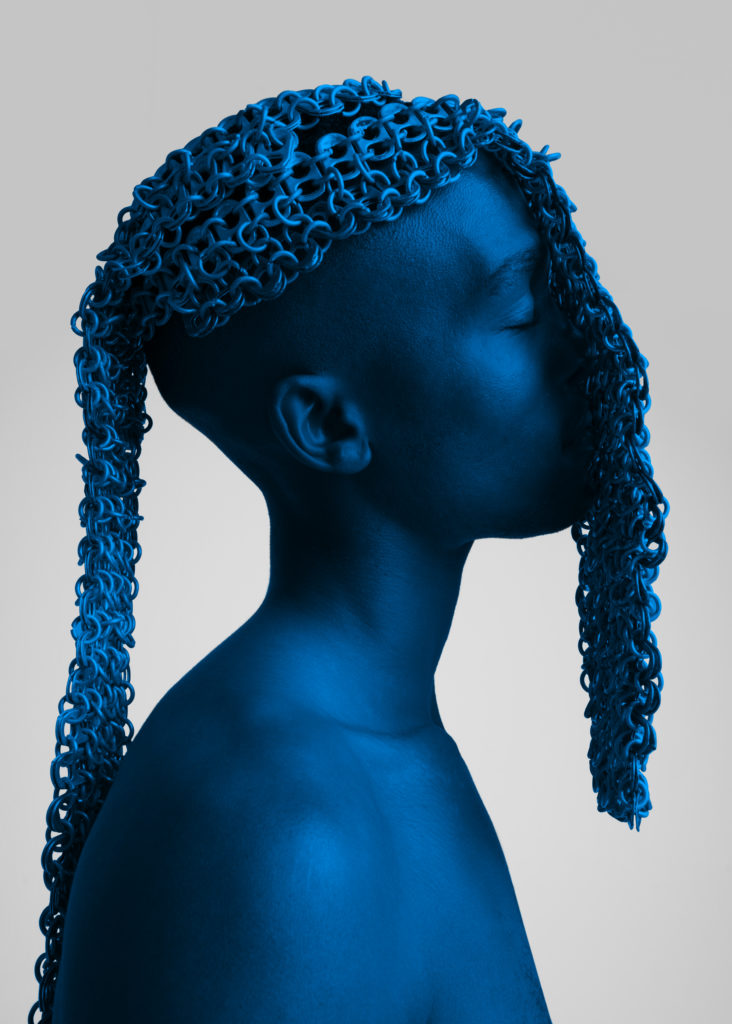 Credit: Travys Owen
In just over six years, DJ Lag has established himself as a world-class sonic innovator and taken one of the exciting electronic music movements of the 21st century from South Africa into the global spotlight. Remarkably, Lwazi Asanda Gwala has achieved this while not yet 27 and while remaining deeply connected to the source of his creativity – the township of Clermont in the coastal city of Durban.
The movement that DJ Lag has pioneered is gqom, a Zulu word meaning drum or hit, which he began making – using little more than FruityLoops – and playing while still in high school. Propelled by DJ Lag's prodigious musical gifts, this defiantly geographically specific sound has also found a devoted – and fast growing – international audience with DJ Mag anointing DJ Lag "the globe-conquering gqom king" in a September 2021 cover story.
It was DJ Lag's 2015 G-Star Raw x Boiler Room Sessions that signaled to the rest of South Africa and the world that his was no ordinary dance talent. In its review New York-based The Fader wrote, "DJ Lag stepped up to the decks to show exactly why everyone's going crazy for Gqom." A year later he released his self-titled EP through London label Goon Club Allstars and DJ Lag's ascendency into the upper rank of the global music scene properly began. Through hypnotic original tracks like "Ice Drop" and "Umlilo", the music that DJ Lag told DJ Mag was "made for clubs. Made for nightlife" also proved to be made for DJs and electronic music fans across Europe, Asia and the United States.
Aged just 21, in the closing months of 2016 DJ Lag made his international live music debut and since then he has played an impressive number of international dates (RedBull SonarDome at Sonar Barcelona, MELT Festival in Germany, Afropunk Atlanta, London's Jazz Café). Other highlights that showcase DJ Lag's deep-seated creativity include the video for "Ice Drop" being shown alongside a range of electronic music icons in Electronic: From Kraftwerk to The Chemical Brothers, a landmark exhibition being hosted by London Design Museum from mid-2020 to early 2021
Although rightfully known as "the king of gqom", DJ Lag is a sonic explorer unafraid of moving across boundaries of sound and geography and easily capable of standing alongside the world's biggest stars. The most high-profile of the latter was when he produced "My Power" for Beyoncé's 2019 Grammy-nominated album The Lion King: The Gift (the companion album to the CGI remake of The Lion King). In a significant recognition of DJ Lag's reach and musical innovation, "My Power" – which features Nija, Busiswa, Yemi Alade, Tierra Whack and Moonchild Sanelly – was also included on Beyoncé's recently released, critically acclaimed Black Is King visual album and its trailer.
Pitchfork described him as an "international ambassador for the nerve-shredding thrills of gqom." Releasing on February 18th 2022, his debut full-length, Meeting with the King, is the sound of Gqom 2.0 that sees DJ Lag manifesting his recognition of gqom and Amapiano as sonic siblings, and drawing on Afro House and Afro Tech. On the back of a slate of superb singles, in the months leading to its release the album was being described as "nothing short of a grand entrance fit for royalty" (Crack Magazine) and as seeming "like it could be not only career defining but genre defining, as the gqom hero hooks up with collaborators across scenes and continents" (Resident Advisor).
RELEASES:
2022 – Meeting With The King [Ice Drop]
2021 – "Raptor: w/ Sinjin Hawke
2019 – "My Power" [Lion King:The Gift ]
2019 – Uhuru EP [Good Enuff]
2019 – Steam Rooms [Hyperdub]
2018 – Going Modd ft Epic B [Swing Ting]
2018 – Stampit EP [Goon Club Allstars]
2017 – Trip to New York [Whatsapp]
2016 – Ice Drop EP [Goon Club Allstars]
PRESS:
Pan African Music 50 Best Albums of 2022
Resident Advisory Best Albums of 2022
Mixmag Feature Interview Feb 2022
Crack Mag Review of Meeting With The King
DJ Mag Album Of The Month Feb 2022
Mixmag Top DJs of 2021
Ransom Note 2021 Feature Mix & Interview
DJ MAG 2021 Feature & Interview
okayafrica. – DJ Lag Pays Homage to Uhuru, a Durban Club That Played a Huge Role in the Birth of Gqom, in His New EP
Billboard – DJ Lag Talks Being Recruited by Beyonce
RA – DJ Lag has co-produced a track on Beyoncé's Lion King soundtrack
Mixmag #6 Breakthrough DJ Of 2017
Mixmag Feature Interview + Mix