Represented in North + South America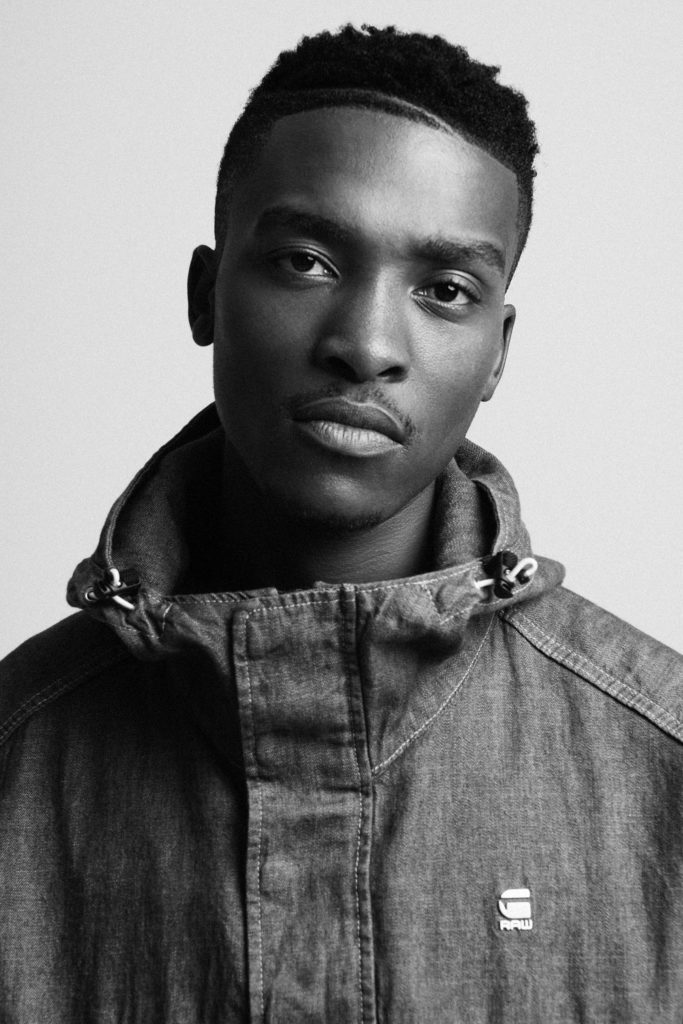 "'Poster boy' or his preferred descriptor of "king of gqom"—there's no disputing DJ Lag has propelled the raw, foot-stomping, quintessential sound of Durban's townships into the global music arena. A dark, minimalist, bass-heavy sound, full of offbeat thumps and stunted vocal snippets—DJ Lag's visceral, evocative tunes continue to showcase its continued mutations.
Hailing from Durban's Clermont township, Lag began producing rap instrumentals in 2010 for his brother, before finding his sweet spot crafting jerky rhythms that sit somewhere between house and hip-hop using FruityLoops software. Known as a key ambassador for the cutting-edge sounds of Durban's underground, Lag has released much of his DIY output democratically, through file-sharing platforms such as WhatsApp, including his Trip To New York EP. Slowly but steadily, Lag and others have taken their hypnotic beats, long known for soundtracking taxi rides around Durban, all the way to the hallowed halls of Berghain, where Lag served up a three-hour set of uninterrupted, hardcore gqom. On the heels of Kwaito house and Shangaan electro before it, the house sub-genre of gqom – born in the coastal South African city has also sparked its associated dance, the bhenga – all undulating arms and wobbly knees – and without surprise, Lag himself was a bengha dancer until producing took up all his time.
Since making his live global debut in late 2016 at Poland's Unsound Festival, this Durban cultural heavyweight has taken gqom all the way to Russia, South Korea, Swaziland and now Montréal, where he'll cap off the festival's opening night with a thunderous hybrid live DJ set." – MUTEK Montreal 2018
RELEASES:
2019 – My Power [Lion King:The Gift ]
2019 – Uhuru EP [Good Enuff]
2019 – Steam Rooms [Hyperdub]
2018 – Going Modd ft Epic B [Swing Ting]
2018 – Stampit EP [Goon Club Allstars]
2017 – Trip to New York [Whatsapp]
2016 – Ice Drop EP [Goon Club Allstars]
PRESS:
Mixmag – GQOM LEGEND DJ LAG RELEASES NEW EP ON GOOD ENUFF, 'UHURU'
okayafrica. – DJ Lag Pays Homage to Uhuru, a Durban Club That Played a Huge Role in the Birth of Gqom, in His New EP
FACT – DJ Lag showcases uThayela gqom on Uhuru EP
BLACK MAJOR – DJ Lag gets in sync with choreographer Mette Towley on 'Switz' video
DJ Mag – RECOGNISE: DJ LAG
Sunday Times – DJ Lag's Beyoncé collab was a big deal, but not a career breakthrough
Billboard – DJ Lag Talks Being Recruited by Beyonce
RA – DJ Lag has co-produced a track on Beyoncé's Lion King soundtrack
RA – DJ Lag & Okzharp – Steam Rooms EP
FACT magazine – Kelela announces TAKE ME A_PART, THE REMIXES
Mixmag #6 Breakthrough DJ Of 2017
Dummy Mix + Interview
DJ Lag is the undeniable king of Gqom
Hyponik Youtube Sessions
RBMA Mixpak radio
RA reviews "Trip To New York"
Boiler Room London
"Trip to New York" on FACT's Singles Club
Pitchfork reviews "Trip to New York"
RBMA Announce DJ Lag's USA Debut
Exclusive Mix For The Wire
Noisey Explores the Roots and Evolution of Gqom
The Quietus Premiere's "16th Step"
Mixmag Premieres "Ghost On The Loose"
THUMP Premieres "Umlilo" Off The Ice Drop EP
Resident Advisor Announces Ice Drop EP
Mixmag Feature Interview + Mix