Represented Worldwide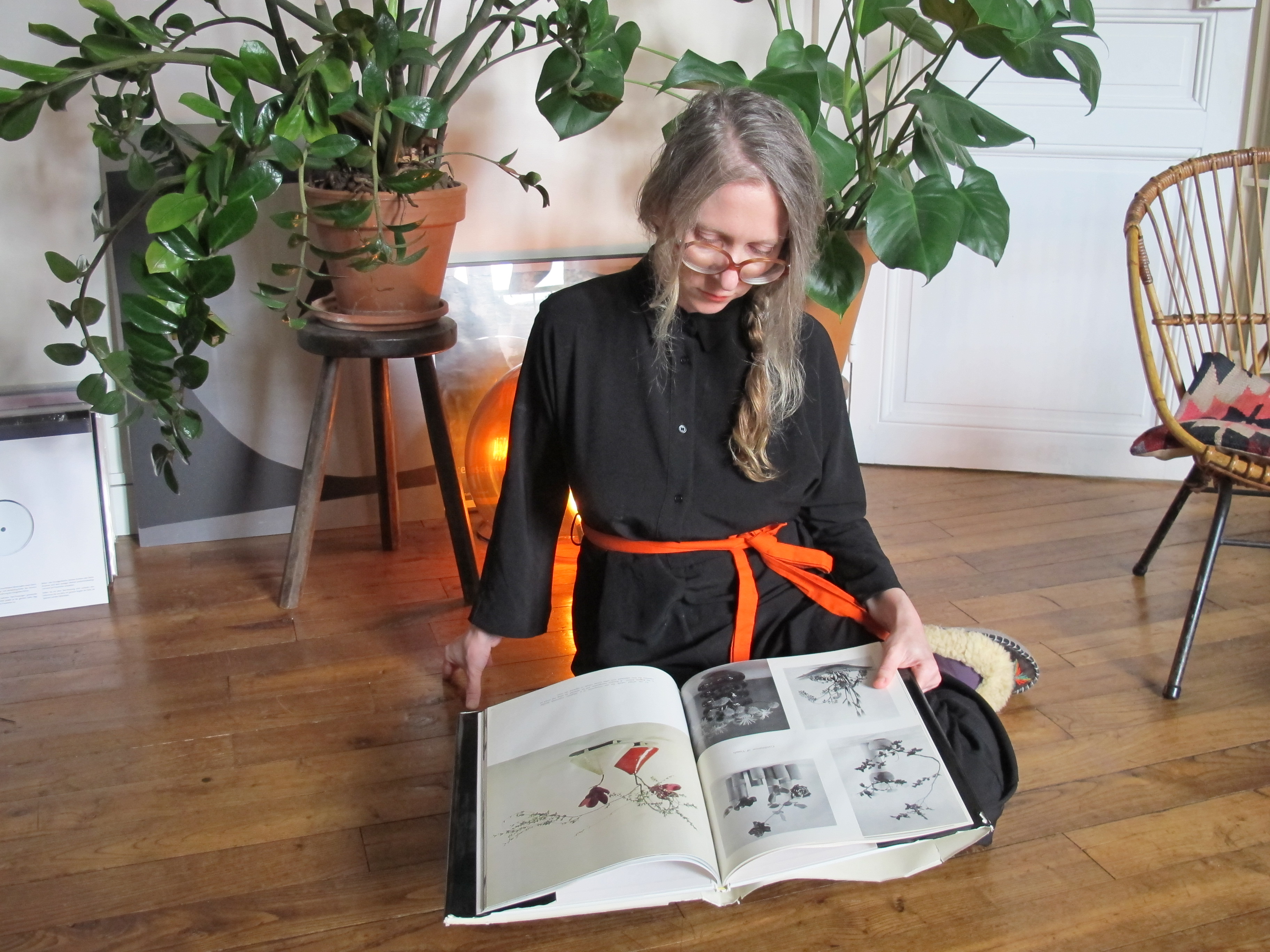 Parisian-born artist Félicia Atkinson's multifaceted work embraces improvisation, science-fiction, composition, chance, noise, abstraction and poetry. Her sound palette draws from the history of electronics, musique concrète, field recordings and improvisation through the use of synthesizers, guitar and piano, abstract distortions, text-sound and infra bass.
Félicia's recent album 'Hand in Hand' has generated a great deal of curiosity, excitement and intrigue, with Fact Magazine writing that Atkinson takes "the dying bleat of obsolete technology, the crack and stutter of her own voice, the atonal clatter of intuitively-played instruments – and sculpts them into flawless vignettes that lodge themselves deep in the psyche. Like the dystopian science fiction it references, Hand in Hand is bewitching, intense, meditative and at times, deeply unsettling."
She also runs the experimental music label Shelter Press with Bartolomé Sanson.
Félicia Atkinson has played in international festivals such as GRM's Presence Electronique (Paris, FR), Rewire Festival (Den Hague, NL), Novas Frequencias (Rio De Janeiro, BZ), Sound Of Stockholm (Stockholm, SE), Borderline Festival (Athens, NL). She also performed in many art venues including Lisa Cooley Gallery (New York, USA), Palais de Tokyo (Paris, FR), Kunsthal Charlottenbord (Copenhagen, DK).
RELEASES:
2019 – The Flower And The Vessel [Shelter Press]
2018 – Limpid As The Solitudes ft Jefre Cantu-Ledesma [Shelter Press]
2018 – Coyotes [Geographic North]
2017 – Hand In Hand [Shelter Press]
2015 – A Readymade Ceremony [Shelter Press]
2013 – Visions / Voices [Umor Rex]
2011 – With Her Own Hands [Shelter Press]
PRESS:
NPR Music's Top 10 Albums Of July
Félicia Atkinson – The Flower And The Vessel
Bandcamp – The Best New Ambient on Bandcamp: July 2019
Pitchfork – The Flower and the Vessel Review
The Guardian – Contemporary Album of the Month
The Quietus – Rockfort! French Music For June Reviewed By David McKenna
Liberation – LE SON DU JOUR #354 : MULTIPLE COMME FÉLICIA ATKINSON
FACT – Félicia Atkinson to release The Flower And The Vessel on Shelter Press
Tiny Mix Tapes: Félicia Atkinson unveils new album The Flower & The Vessel, out in July on Shelter Press, shares track
Félicia Atkinson The Flower and the Vessel
FACT – Felicia Atkinson & Jefre Cantu-Ledesma announce Sylvia Plath-inspired album Limpid As The Solitudes
Tiny Mixtapes announce feature on Limpid As The Solitudes
Mix for Commend
Tiny Mix Tapes #11 Album Of The Year 2017
The Wire #14 Album Of The Year 2017
Noisey #89 Album Of The Year 2017
The Quietus Reviews Hand In Hand
Tiny Mix Tapes Reviews Hand In Hand
The Wire Tapper
FACT Mag Spotlights Hand In Hand
UK Thump Interview
Thump Reviews Comme Un Seul Narcisse
Pitchfork #15 Experimental Album Of The Year 2015