Represented in North + South America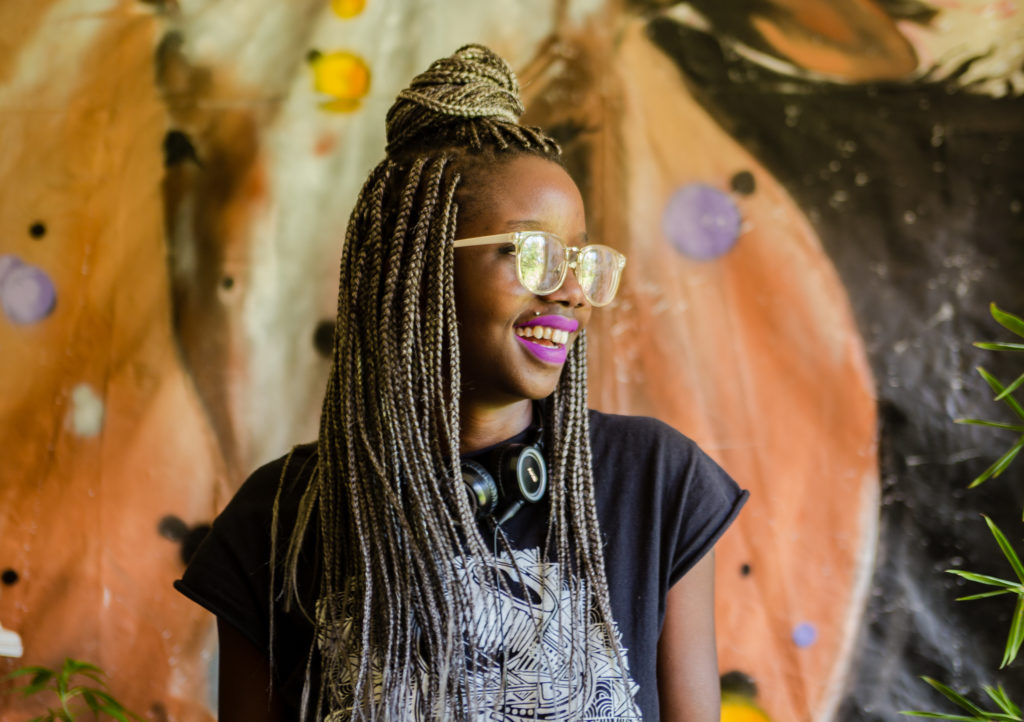 Photo: Darlyne Komukama
"a scene-leading DJ who can connect the dots between music the past, present and future of African club music." – Resident Advisor
Among East Africa's most exciting DJs and a core member of Kampala's Nyege Nyege collective, Kampire's vibrant bass-heavy sets have transported her to clubs & festivals across the world.
One of Mixmag's picks for Top Ten Breakthrough DJs of 2018, Kampire's set on Boiler Room broadcast from Nyege Nyege festival was a legitimate 'internet moment', with thousands of shares on Facebook leading to serious FOMO from electronic music fans watching online.
Kampire's DJ mixes have been featured on Resident Advisor, Dekmantel and Fact Magazine, which saw her chosen amongst the best mixes of 2019 on Pitchfork & Fact's end of year lists.
Her Rinse FM radio residency has seen her shine a light on other East African DJs & artists, including Hibotep, Faizal Mostrixx & Catu Diosis.
2019 saw Kampire tour four continents, playing every tastemaster festival across Europe & making her US debut headlining a Nyege Nyege showcase at Red Bull Music Festival, New York. Best friend & Nyege Nyege day one Decay will be joining her in the summer of 2020, where they will bring the best of Ugandan party culture to European festival stages with their show "Bunu Bop".
Kampire is a co-founder of the art installation "Salooni" which explores black hair as a science, culture, and art, the experiential project has traveled to La Ba Arts Festival, Uganda, Chale Wote Street Art Festival, Ghana, East African Soul Train (E.A.S.T) residency, Kenya, Africa Utopia, London, Kigali, Rwanda, Women's day, Burkina Faso and N'GOLÁ Biennial, São Tomé e Príncipe
PRESS
RA – Podcast + Interview RA.708
Fact Mag – Best Mixes of 2019
Pitchfork – 20 Best Mixes of 2019
mixmag – Meet the Nyege Nyege Festival Team
The Playground – 5 Minutes with Kampire
okayafrica. – Watch DJ Kampire's Guide to Kampala Nightlife
RBMA – DJing Slow, Fast and Everything In Between
Dazed – Meet Kampire, the east African DJ bringing new rhythms to dance music
Resident Advisor – Nyege Nyege: East Africa's new wave
Resident Advisor – Sónar 2018: 5 Key Performances
Metal Magazine feature
Kampire featured in Mixmag's 'Six Artists You Need To Check Out This Month' (March 2018)
BBC interview
CNN – The feminist DJs in Uganda taking back the night
BBC News feature
El País feature
Okay Africa – 10 Kenyan & Ugandan House Musicians You Should Check Out