Represented in North + South America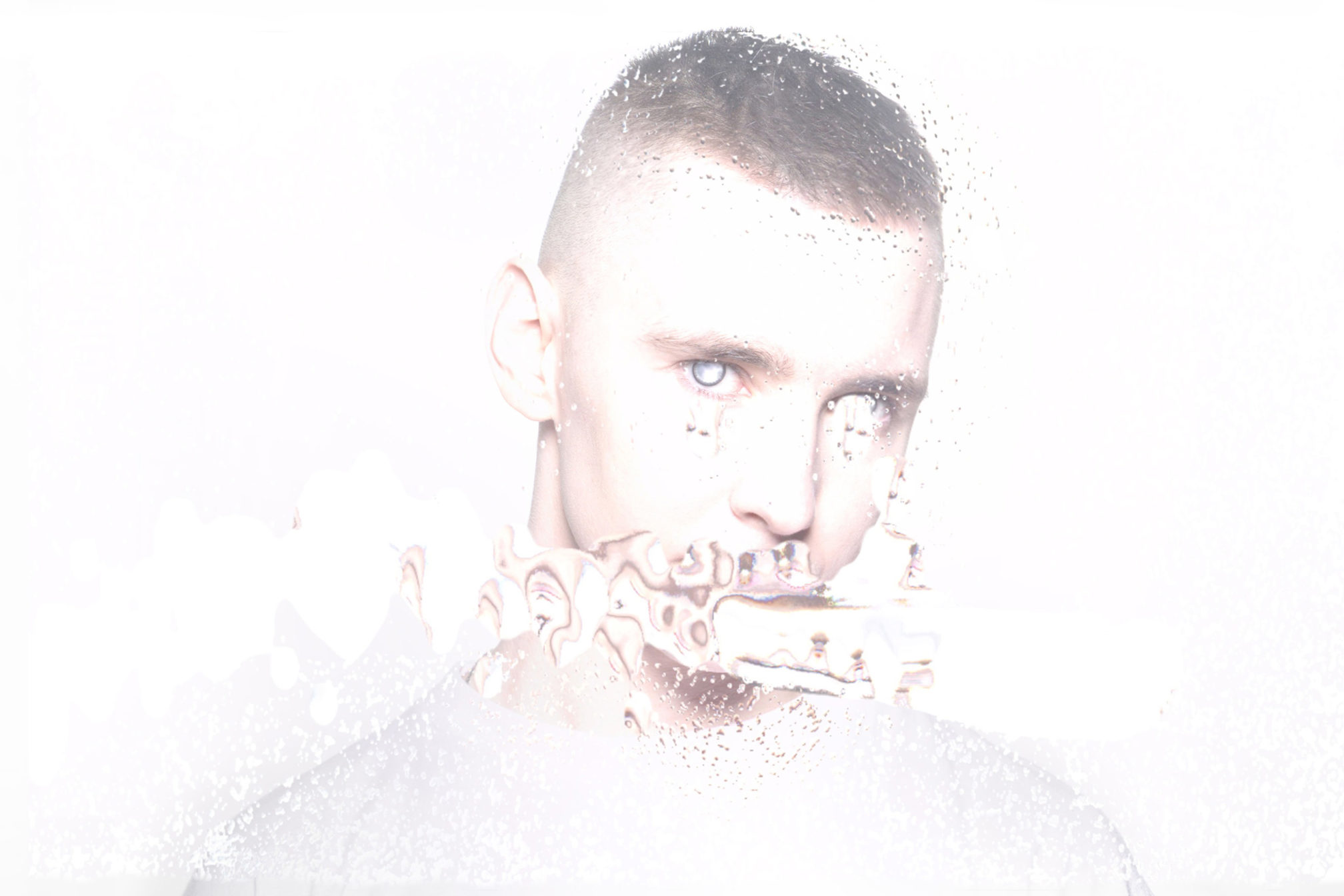 Before releasing his long-awaited debut First Opus, Sinjin Hawke had already achieved recognition for his work on a number of groundbreaking projects.
A specialist in choir manipulation and orchestral arrangements, collaborative pieces with Just Blaze, DJ Rashad and MikeQ paved his way to produce for monoliths like Kanye West and Frank Ocean.
With the establishment of Fractal Fantasy in 2014, Sinjin and Zora Jones created an environment for their interactive experiments to live in, and by 2017 it was being touted as one of the most innovative audiovisual platforms.
In the wake of First Opus, Sinjin and his team have begun working on immersive installations and building live electronic instruments, which audiences should expect to experience very soon.
RELEASES:
2018 – Vicious Circles EP [Planet Mu]
2017 – First Opus [FRACTAL FANTASY]
2017 – Visceral Minds 2 [FRACTAL FANTASY]
2017 – Yea Hoe ft Gangsta Boo [Visceral Vaults]
2017 – One ft Just Blaze [Visceral Vaults]
2017 – Worst (Vocal Dub) ft. DVA + Killa P [Visceral Vaults]
2016 – Wolves ft Kanye West [GOOD Music / Def Jam]
2016 – Frank's Track ft. Frank Ocean [GOOD Music / Def Jam]
2016 – Visceral Minds [FRACTAL FANTASY]
2015 – How We Rock ft. Sicko Mobb + Drippin [Visceral Vaults]
2011 – The Lights EP [Pelican Fly]
PRESS:
The Quietus Reviews Sonar 2018 Debut of New Live AV Show
Pitchfork Reviews "God"
FACT Mag Announces Planet Mu EP With Zora Jones
Mixmag Announces Vicious Circles EP for Planet Mu
Nest HQ Announces Debut Collab EP With Zora Jones and Shares First Track
Mixmag #20 Album Of The Year 2017
Fractal Fantasy On Mixmag's Top Labels of 2017
RA Reviews First Opus
The Quietus Reviews First Opus
Mixmag Feature
FADER Interview
RA Reviews Fractal Fantasy Live In Seattle
RA Reviews Visceral Minds II
RA Announces New Forms Festival 2017
Mixmag Premiere Bodak Yellow Remix